Choosing the technology you use to run your winery can be a daunting task. There's a lot of different options out there and it's easy to get overwhelmed by all your options. Often times that feeling of being overwhelmed by the plethora of tools available to you comes from saying "yes!" to
everything
that crosses your path without really thinking about how it will fit into your business.
When it comes to eCommerce tools for wineries, there are a few main things to look for that will help you narrow the field. Firstly, focus on what the winery needs
today
, what will help them grow
over time
and what will 'play nice' with any other tools you are currently using. The bottom line is that you want to choose tools that are going to make your job easier today AND hat have the potential to grow with your business in the future. We've used our industry expertise to outline our top 3 tips to help you choose the right winery eCommerce tools for your business.

#1 – Be Honest About your Core Needs winery ecommerce
Don't accept anything that doesn't meet
all
of your needs. Core needs are the absolute essentials, the most basic things you need to maximize your performance. They set the stage for what tools you decide to take a deeper look at before making your decision. You might come across some options that are really exciting, but don't necissarily meet your core needs.
Choosing a tool because it does one non-essential function well may not be the best option for your business since you may be sacrificing performance on other features. Focus on basic needs first, then add your bells and whistles later. Define the top 3-5 core needs you have that the tool(s) you choose must satisfy to run your winery ecommerce program immediately. Your list might look something like this:
Sell wine online.
An easy checkout process that's fast and secure.
Single interface that makes it easy to manage and fulfill orders.
Online sales can be easily added to my accounting system.
Must have some sort of inventory control tools.
You might have a few other items that are not absolute requirements but are nice to have or, better yet, just seem too cool to pass up. While these might be great tools, they don't necessarily satisfy your core goals of making a sale online today, and should be kept in mind as things that are nice to have but not essential.

#2 – Define your Goals for Growth
Now that you've outlined your core needs, these secondary needs create your next list of criteria for evaluating potential ecommerce tools. This is where you can lay out some of those bells and whistles you nixed initially because now you are thinking about what you will need/want in the future. Compare your list to the features offered by each tool you are considering. You will want to evaluate whether the tool is
really
going to make an impact on your business and help you meet your goals by fitting into your plan. Your list may look something like this:
Offer online discounts for wine club members.
Shared customer database with my other DTC tools (tasting room, wine club, email marketing, etc.).
Add Cart Abandonment in 6 months.
Must be able to use gift cards online.
Must offer option to sign up for the wine club at checkout.

#3 – How is this Tool Going to Fit into my Business Today, and will it Make Sense a Year From Now?
This is the part a lot of people miss when they are selecting software tools. With ecommerce you don't want something that is isolated from the rest of your Direct-to-Consumer sales tools. Whatever you choose needs to interact with what you are doing in the tasting room and the wine club without requiring double entry of data. The double entry of data is a sure fire momentum killer when it comes to growing sales. One singular DTC database means better customer service and more sales.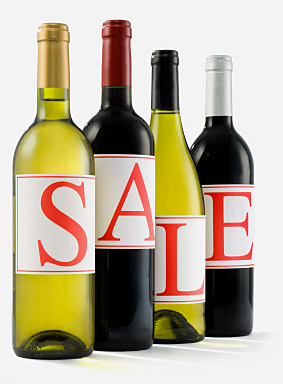 Think big and set yourself up for success. You may only have 100 customers right now, but next year at this time that number could be 1,000! Knowing you are equipped to handle that kind of growth is the best peace of mind you can give yourself. Anticipating growth does not mean you have to go out and buy a big fancy system on day one, but you need to think about scalability. You want tools that start you with a small set of essentials, then add the ability to scale up as you grow. Considering scalability rather than swapping tools over time saves you time and hassle.
With these 3 tips, you're ready to start finding the best fit for your winery. Spending a little extra time planning will go a long way to save you time, money and possibly some frustration. It is possibly the most important step when selecting your Winery eCommerce Toolset and should not be taken lightly.