Starting a wine club can be a great way to build brand loyalty and boost sales. Yet, given that the average wine club member
jumps ship after only 22 months
, it raises the question:
"What is the secret to successful wine club management?"

After more than 15 years of working to develop the best wine club software on the market and supplying it to hundreds of wineries nationwide, we've learned that the
most effective methods to increase wine sales through club offerings aren't always the most obvious ones.
That said, while building a successful wine club doesn't happen overnight, implementing the right strategies will ensure that you head down the path toward prosperity.
Wine Club Benefits for Them & You
Without a doubt, DTC (direct-to-consumer) channels are the most potentially profitable sources of revenue for wineries. In fact, according to a recent industry survey,
DTC sales account for 60 percent of winery revenue
. For wineries making less than 2,500 cases per year, that number jumps to 74 percent!
Unlike selling through the 3-tier distribution system, wine clubs guarantee a certain amount of cash flow with each club shipment. Additionally,
by cultivating relationships with your club members, they become your most devoted fans
and encourage other wine lovers to get in on the goods. When you connect with customers directly and consistently, you encourage repeat visits and purchases, which in turn, plant the seeds for evangelism.
Creating Your Club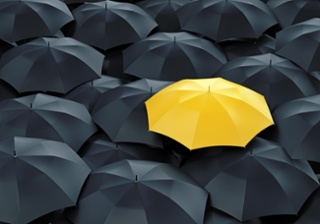 Before you do anything, think about the personality of your brand and ways you can stand out from the crowd. Be adaptable enough to meet your customers' needs, but not so complex that you overwhelm them.
Depending on the types of wine you produce, you may want to offer clubs based on specific varieties or genres (i.e. reds only). Alternatively, it may be beneficial to offer clubs based on price, from entry-level to premium. The key is to think about your buyer personas and determine what they value the most. If they find value in what you're offering them, they're more likely to offer you their loyalty and disposable income.
Maintaining a wine club can be fairly easy as long as you remain flexible and solution-oriented. Before accepting a cancellation, identify exactly what isn't working for the member and consider making adjustments to the club or the flow before accepting defeat.
- Ali Paterson, V.Sattui Winery

The easiest way to make your club flexible in price is to offer a choice of 2, 4, 6, or 12 bottles shipped. You'll also need to balance this with the frequency of your shipments: Quarterly or Semi-Annually are most popular. When choosing which wines to include,

avoid the temptation to move excess inventory that isn't selling well elsewhere!

Your wine club members deserve your best efforts, inside and outside the bottle. Try to maintain a consistent level of quality with some variations, so that the shipments remain interesting. In the words of one seasoned wine blogger,

"you can't keep shipping the same thing because it won't give them the same zing."

Ultimately, the most successful wine club managers have a good handle on what their clients want and make that their guiding light.
Promoting Your Club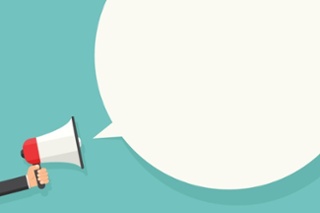 In today's age of consumer-focused technology and marketing, an increasing amount of competition is inevitable. Hotels, magazines, and credit card companies sponsor their own wine clubs, while
online wine club start-ups
offer consumers a greater variety of wines from different wineries. Some of these clubs are incorporating more user participation and feedback to help refine wine recommendations. To compete,
wineries need to think creatively and play up their strengths
, which often include a strong brand story and personal connection to the winemaker or other people behind the wine.
So, what club benefits can you offer?
Exclusive member events and wines
Concierge services
Added benefits for higher club tiers
Referral rewards
Wine seminars
Vacations or tours

Encourage add-ons and reorders... every once in a while, ask your members if they want to add a bottle or two to their shipment. Entice them with something new - perhaps a large format, or a fan-favorite that is seasonally appropriate - and offer it with their club discount at no additional shipping or minimal added shipping.
- Ali Paterson, V.Sattui Winery
The more you can make your club members feel that they are getting something unique and special, the more ROI you'll see reflected on your wine club reports.
In the Tasting Room
Since 90% of club members are signed up in the tasting room
, it makes sense to start here when evaluating how to improve your wine club sales. Needless to say, staff training is critical to your success!
Does the staff know why the club is important to your business?
Do they understand the benefits to your guests?
Can they tell your brand's story?
Are you rewarding successful staff members and offering additional training/incentives for those who need more help?
Many wineries see huge increases in wine club sign-ups when they offer bonus incentives to staff. The caveat to offering sign-up bonuses is that some wine educators can become a little too aggressive when approaching guests about wine clubs. With that in mind, you may want to offer staff "retention bonuses" in order to encourage them to be more thoughtful about whom they sign-up.
In the tasting room, you have a unique opportunity to meet many customers face to face.
Take that chance to get their email address, so that even if they don't join the club immediately, you can follow up and continue to promote your wines.
Outside The Tasting Room
If you don't have a tasting room, you don't have to rule out a wine club! You just have to get a bit more creative about how to reach potential customers.
Maximize every opportunity to build a mailing list, whether it be at tasting events or via digital marketing.
Email and social media are great channels for promoting your wine club to targeted audiences. Additionally, take extra care to nurture referrals and promote gift memberships to expand your customer base.
Managing Your Club
vinSUITE's wine club management softwareManaging your wine club doesn't have to be a headache if you have the right tools to help. Implement wine club software that is specifically designed to improve your customer service, track inventory, assist with compliance issues, and increase your success rate for recurring credit card billing. When evaluating wine club software, keep in mind these important criteria:
Flexibility: Make sure that the software can handle the various types of clubs you plan to set up, and can support multiple pricing tiers or discount levels for the members
Integration: It's very useful to have your wine club software integrate directly with your tasting room point-of-sale system. The two systems can share product, price, and inventory information, as well as customer data.
Customer Friendly: A self-serve tablet kiosk in your tasting room can be a great way to sign up members, as is a form on your website.
Credit Card Processing: At the core of your wine club's success is your ability to easily process the credit card payments for each shipment. Because you are storing credit card data to reuse, you must take special care to keep this information secure, following the credit card PCI security standards.
Communications: Your wine club software should offer an easy integration with email services, so that you can keep in touch.
Gift & Loyalty Cards: Offering your members a membership card is a great way to stand out and keep your brand in front of them.
It's really important for us - and any wine business - to have the information we gather in one place.
- Devin Joshua, Judd's Hill
Tracking Your Results
Once your club is up and running, you'll want to monitor your success regularly. We recommend that you track four key statistics:
Membership Growth: How many new members were added

Membership Attrition: How many members canceled
Sales Per Member: Your total sales, including those above and beyond the club shipments.
Conversion in Tasting Room: How many email members and club members are you recruiting.

Improving Retention
Knowing that you may experience an attrition rate of
30-60% per year
, take steps to beat the odds and improve member retention by staying on top of communication and follow-up. Foster brand community through social media and email. Above all, remain open-minded and persistent!